Written by PSB Bryan | 27 February 2011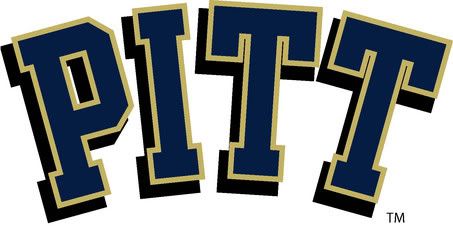 #4 Pittsburgh Panthers
25-3 (13-2)
RealTime RPI: 6

vs.
#14 Louisville Cardinals
21-7 (10-5)
RealTime RPI: 23

Louisville, Kentucky
2:00 p.m. EST
TV: CBS
Radio: 93.7 The Fan
Game Day Stories:
Mark Ennis of the Louisville blog The Collision Course was kind of enough to participate in a Q&A for today's game. Check him out on the Twitters and check out his answers after the jump.
1. Question that's been asked and answered a million times: How has Pitino been able to get this team playing at such an incredibly high level?
Pitino got them to buy into the total team concept early and has been able to capitalize on what I think is one of the most unselfish teams I've seen under Pitino at Louisville. If you look at some of the teams biggest wins this season, they've been the result of different players stepping up. Some nights Preston Knowles has shot out of his mind, some nights it's Peyton Siva getting to the basket or hitting late shots, some nights it's been Kyle Kuric hitting big shots, and some nights it's been real surprise players like Terrence Jennings down low getting key rebounds and hitting big free throws in the comeback over Marquette. There's no superstar on the team, but because of that, there's a lot of freedom in the gameplan to feel out who has the hot hand that night and or in the moment, and go with it. There hasn't been a single game this season that I've felt someone was "trying to their his shots" and for that reason, Louisville has exceeded expectations.
Second, I think Pitino has done what so many coaches really struggle with in both football and basketball: playing to the strengths of your players. It's no secret that Louisville doesn't have Samardo Samuels or David Padgett down low this season. Terrence Jennings and Gorgui Dieng are nice players but they're not guys you want to run your offense through. What Louisville had was a bunch of guys comfortable shooting the ball and a point guard that can penetrate, so he organized the offense around perimeter shooting and penetration off screens for Siva and the team has embraced its relative freedom to shoot the ball. For the most part, it's been a success as evidence by Louisville being 10th in the nation in three point shots made per game (8.9).
Third, I think some of the players themselves have really stepped up in crucial moments. Jennings is not an NBA prospect, but he played extremely well against UConn last week and saved the Marquette game with his rebounding and free throw shooting. Due to injuries, Steven Van Treese has provided a ton of meaningful minutes off the bench and has completely embraced his part of the team as a role player. The same is true of George Goode who played a lot when Rakeem Buckles was injured or when the team was in terrible foul trouble. All of that to say, Pitino deserves a lot of credit for the overachieving play this year, but even he has to be surprised at the contributions from some of the guys he's received this year.
2. At first glance, Pitt and Louisville seem to be pretty similar offensively. Both teams rank in the top 10 in assists and both average 75 points per game. Each team has a balanced scoring attack with four players averaging over 8 points per game. In the past month, Louisville struggled some offensively, including a 63-54 loss against Cincinnati and a 55-37 (!!!) win against Rutgers. Just bad games or were those teams able to expose any weaknesses?
I'm not sure I'd say that Cincinnati "exposed" any weaknesses as much as their defensive intensity reminded us that Louisville can, at times, be quite careless with the basketball. Cincinnati is in the top 20 nationally in turnover margin and they routinely turned Louisville over. The Cardinals never seemed to get comfortable in the half court set and it showed. I would attribute a lot of the Rutgers slugfest to the fact that it was the next game following the big UConn game. I expected Louisville to come out flat and I guess that they did. Recently, it seems like everyone sort of falls apart in that weird Rutgers gym. Pittsburgh escaped with a 65-62 win there, Seton Hall escaped 69-64, and Villanova lost there on that freakish four point play at the buzzer.
3. A post presence seems to be the big omission from this otherwise very impressive Louisville squad. Any chance someone steps up soon on the glass for the Cardinals?
In football you often hear about teams using a "running back by committee". Louisville really uses a "front court by committee". The most talented and physically gifted player is Terrence Jennings. The problem is he's foul prone and generally out of control with the ball. When he's on, he's on (witness his repeated one handed hook shots falling over UConn), but when he's off, he's really hard to watch. Gorgui Dieng is a freshman and often plays like one. He has tremendous potential. He's thin, but he has very long arms and is one of those natural shot-blockers. Rakeem Buckles is still trying to get his legs and his wind back after missing a dozen games with a finger injury. Van Treese and Goode also provide the occasional few minutes of relief. None of these guys is going to take the game over, and like I mentioned above, that's just not how the team is organized anyway. For Louisville to win, they need to hang around even in the rebounding margin, and get just enough production inside to keep the defense off the perimeter shooters. If they get that, they'll be competitive with Pittsburgh on Sunday.
Thanks to Mark.
Hail.