This isn't something you want to read until you've had your coffee:
All told, the first and second-team offenses combined to gain just eight first downs on 16 drives. Tino Sunseri completed 6-of-17 passes for 36 yards, while Pat Bostick completed 5-of-15 for 48 yards and one touchdown.

"The biggest disappointment was that, when you look our goals and objectives, it's to help the team win," offensive coordinator Frank Cignetti said after the scrimmage. "I saw things out there today that could lose football games.

"I saw inefficiency in the run game, I saw inefficiency in the pass-protection, I saw inefficiency in the passing game, I saw turnovers, I saw penalties, I saw dropped balls; all of the things that we talk about, in terms of playing smart and minimizing mistakes, those mistakes showed up today."
Yikes.  Zeise agrees that practice was particularly bad for the offense, but this is no time to lose our composure:
But as these things usually go, it isn't yet time to panic for two reasons. One, the defense for the first time looked like it was in midseason form and the defensive line, without Greg Romeus, was as dominant as it was last year when it led Division I in sacks. Two, the offense was working on some things schematically which are a little different than the unit's bread and butter.

Pitt usually operates best out of two backs -- fullback Henry Hynoski and tailback Dion Lewis -- a tight end and two receivers but Wednesday in the scrimmage, the Panthers were in one-back with three receivers almost exclusively and the results were pretty unsuccessful.
No time to panic.  There is two weeks to get things in order (gulp).  Also, let's keep in mind that last summer the defense was absolutely crushing the offense every practice - particularly in the trenches. - and wasn't inspiring a lot of confidence coming off the Sun Bowl debacle.  Again this year Pitt's defensive line is arguably the top competition this offensive line will face this season (although Utah returns a lot of talent there).  No time to panic.
If you need something to keep you off a ledge this morning, Sports Illustrated ran two very positive pieces on it's website this week.  First off, was the "expectations" piece we've all read before (but worth another read).  Yesterday Andy Staples did a feature on Greg Romeus and his assention from 2-star recruit to one of the best defensive players in the nation.  Good, brief video too.
no comments
More good news today on the recruiting front as 4-star athlete Kyshoen Jarrett committed to the Panthers and PittBlather has you covered on the instant reaction.  Jarrett, likely a defensive back, got me thinking about Pitt's future secondary.  Of course, stars don't necessarily mean production at any position (see Wright, Aundre and Smith, Aaron for examples), but Dave Wannstedt is accumulating something he hasn't had in his tenure as head coach: depth.  The secondary is just one example.  There, Pitt's currently a work in progress to say the least, but they have talent coming through the pipe in RS freshman Jason Hendricks, true freshmen K-Wuan Williams and Brandon Ifill, as well as new recruits LaFayette Pitts, Terrell Chestnut and now Kyshoen Jarrett.  Now, will all these guys pan out?  Doubtful.  But there's also an equal chance that some unheralded player can come in and make a difference.  It was just a few short years ago that many freshmen were supposed to come into camp and immediately contribute - not because they surprised anyone, but rather because they were the better of some mediocre options.
It's not just the secondary.  Quarterback looks to be set for the foreseeable future with three years of eligibility left for Sunseri and five for the winner of the Mark Myers / Anthony Gonzalez battle.  The all-freshmen defensive line was looking like a mid-major line 4 days after stepping onto campus (that doesn't even include RS freshman Tyrone Ezell).  Losing Baldwin next year will hurt, but the blow is expected to be softened by Devin Street and Todd Thomas.  And let's not even start with running back.
Sure there are still holes (no heir apparent to Pinkston/Nix at tackle, uncertainty at linebacker), but the program is leaps and bounds better than it was just five years ago.  To me, this is what Wannstedt was brought in to do - to build a program.  After his time in the NFL, Pitt was the logical place for him to ride out into the sunset.  The administration knows he's not bolting for a couple extra bucks or act as if he's bigger than Pitt.  He has administration's support and, more importantly, he seems to want to end his career doing something important where he buckled up his own chin-strap.  Pitt isn't a top along the way in his coaching journey - it's the destination.  Who knows if this is the year that Pitt atually does something on the national stage, but if Wanny were to retire tomorrow, he would be leaving the program in a hell of a lot better shape then when he found it.
If this seems overly optimistic, maybe it is.  But I'm in my late twenties and I've never had the opportunity to be truly optimistic about the future of Pitt football.  And for that, Wannstedt deserves a lot of credit.
no comments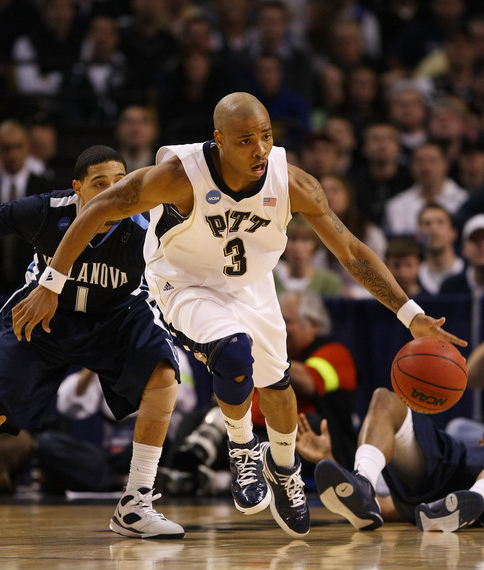 (((I'm learning the formatting for this site so please bear with me.  Things will look more organized shortly.)))
Some interesting alumni notes to pass along tonight:
- Bill Stull is back in the NFL after a brief stint with the UFL.  Stull was reacquired by the Chiefs - and offensive coordinator Charlie Weis - after being initially cut from the team.  Kansas City now has Stull and Tyler Palko on the roster behind starter Matt Cassell.  All three quarterbacks beat Charlie Weis's Notre Dame teams (although Cassel was a back-up).
- Hat tip to Mondesi's House for reporting that Jermaine Dixon will be off to play in Bosnia.
- And in the same conversation, we learn that Chris Taft will be in the NBA D-League (h/t David via Twitter).
- Nate Byham led the 49ers with 3 catches for 52 yards against the Colts.
no comments